CHINA INTL SEWING MACHINERY & ACCESSORIES SHOW 2023
2023-09-14 10:42
Ruizhou, a leading global provider of knife cnc cutting solutions, is thrilled to announce our participation in the highly anticipated "CHINA INTL SEWING MACHINERY & ACCESSORIES SHOW 2023." We invite you to join us at this prestigious event, held from Sept. 25 to Sept. 28 at the booth E3-F02 in Shanghai.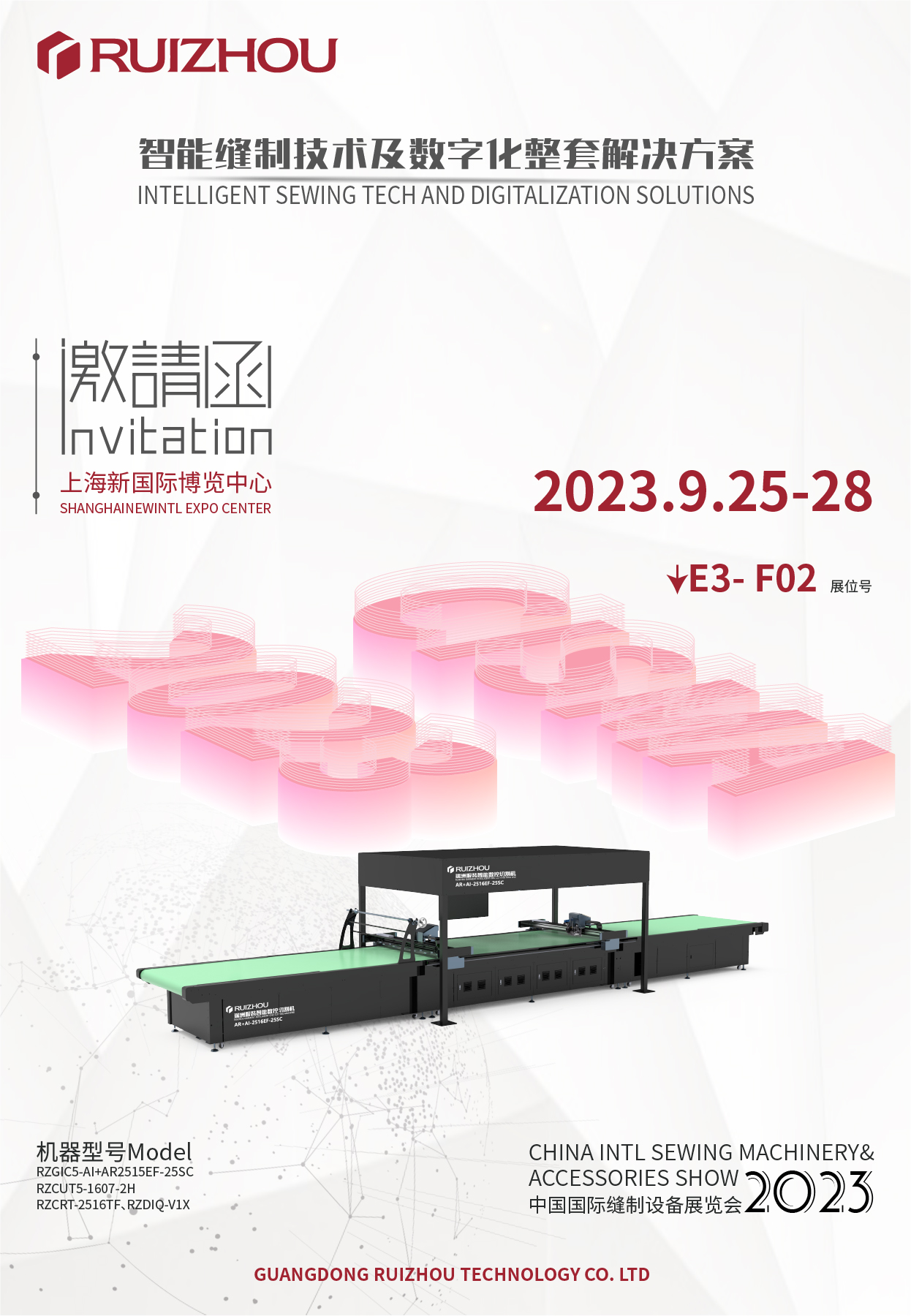 As an industry pioneer with a rich history of innovation, Ruizhou is dedicated to revolutionizing the textile and garment manufacturing sectors. Our commitment to excellence and cutting-edge technology has made us a trusted partner for manufacturers worldwide. We are excited to showcase our latest advancements in fabric cutting machinery at this esteemed exhibition.
Key Highlights of Our Participation:
1. Product Showcase: Witness our state-of-the-art knife cnc cutting machinery, meticulously designed to enhance productivity, efficiency, and overall manufacturing excellence. Experience the superior performance and advanced features that set Ruizhou apart from the competition.
2. Live Demonstrations: Immerse yourself in live demonstrations of our innovative cnc cutting machines, and more. Our expert technicians will showcase the exceptional capabilities and versatility of our products, providing you with a firsthand experience of their remarkable performance.
3. Industry Insights: Engage with our knowledgeable team and industry experts to gain valuable insights into the latest trends and best practices in the cutting machinery sector. We are committed to sharing our expertise and helping you stay ahead in a rapidly evolving industry.
4. Networking Opportunities: Connect with professionals, manufacturers, and industry leaders from around the world. Forge meaningful partnerships, explore potential collaborations, and expand your global network.
5. Customer Support: Our dedicated customer support team will be available throughout the exhibition to address any inquiries, provide personalized solutions, and offer comprehensive after-sales support.
We value your satisfaction and are committed to delivering exceptional service. We cordially invite you to visit our booth E3-F02 at the "CHINA INTL SEWING MACHINERY & ACCESSORIES SHOW 2023" and explore the future of cutting technology with Ruizhou Technology. Join us as we demonstrate how our cutting-edge solutions can elevate your manufacturing processes and drive success in the textile industry.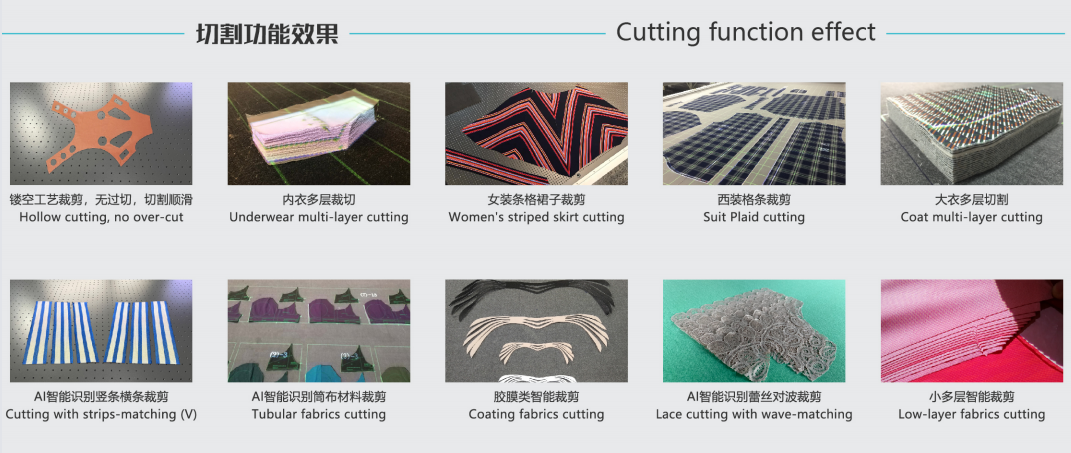 Mark your calendars and don't miss this opportunity to witness the latest innovations in sewing machinery. For more information and to register for the event, please visit www.ruizhoutech.com. Should you have any inquiries, please contact with us.
Ruizhou Technology is a globally recognized leader in the cnc cutting machinery industry. With a strong focus on research and development, we continuously strive to deliver innovative solutions that empower manufacturers to achieve exceptional quality and efficiency. Our commitment to excellence has made us a trusted partner for businesses worldwide.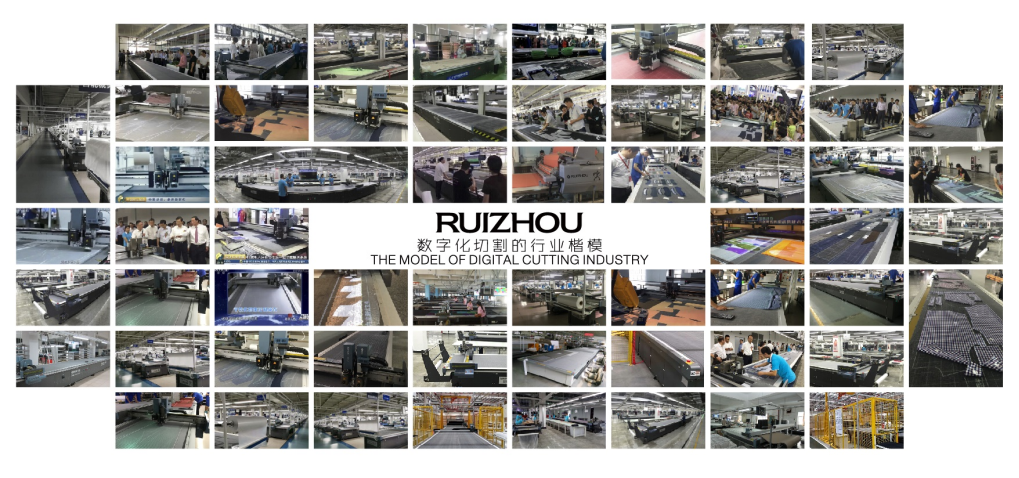 Get the latest price? We'll respond as soon as possible(within 12 hours)