Automatic CNC Leather Machine Cutting Plotter
Get the latest price? We'll respond as soon as possible(within 12 hours)
Information
Product Description
Video
This High Efficiency Oscillating Blade Leather Cutting Machine is a professional cutting system for leather products. It is of good quality, high speed, stable functions and competitive price, specially providing a revolutionary cutting solution for parcel, footwear, garment, case and bag, car and plane chair, furniture and apparel industries.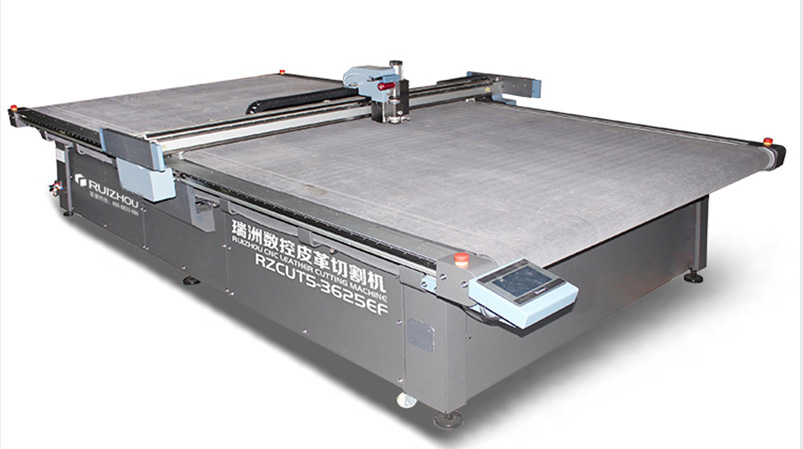 1. Major Features:
Multi-functional tool head: It's able to finish interactive cutting, punching and marking in one workflow.

High definition projection: This can not only helps you to check on defects on leather, but also facilitates fast nestings.

Powerful vacuum system: Machine surface can be divided into many small vacuum sections.

You can activate any sections according to your needs.

Informational controling system: You can set order information, check nesting reports and cutting reports in the system, which can be very helpful for order management.
2. 4 Significant values make it stand in the lead!
Production value: 3-6 times faster than cutting by traditional method.

Management value: Saves 6-9 workers comparing with traditional production processes.

Creation value: Intelligent, flawless and creative patterns increase your product value, making you more compatible in the market.

Cost value: It can increase your materials average utilization of 5%-8%.
3. TECHNICAL SPECIFICATION:
| | |
| --- | --- |
| Model | RZCUT5-3625EF |
| Effective Work Size | 3600*2500mm |
| Cutting Speed | Maximum straight line cutting speeding up to 1200mm/s |
| Cutting Thickness | Max. 6mm |
| Processing Material | Genuine leather, synthetic leather, PVC leather, cardboard, carbon fiber, aramid fiber etc. |
| Hold Method | Vacuum absorption |
| Machine Language | HP-GL / GP-GL |
| Interface | Ethernet port |
| Accuracy | Less than 0.1mm |
| Available Tools | Vibration knife, pen and holes punching |
| Vibration Knife | Electronic, driven by Swiss high frequency motor (18000rotate/min) |
| Cutting Features | Possible to finish full-cut, kiss-cut and dotted-line cut interactively |
| Vacuum Power | 9 KW ,380V-50Hz/220V-60Hz |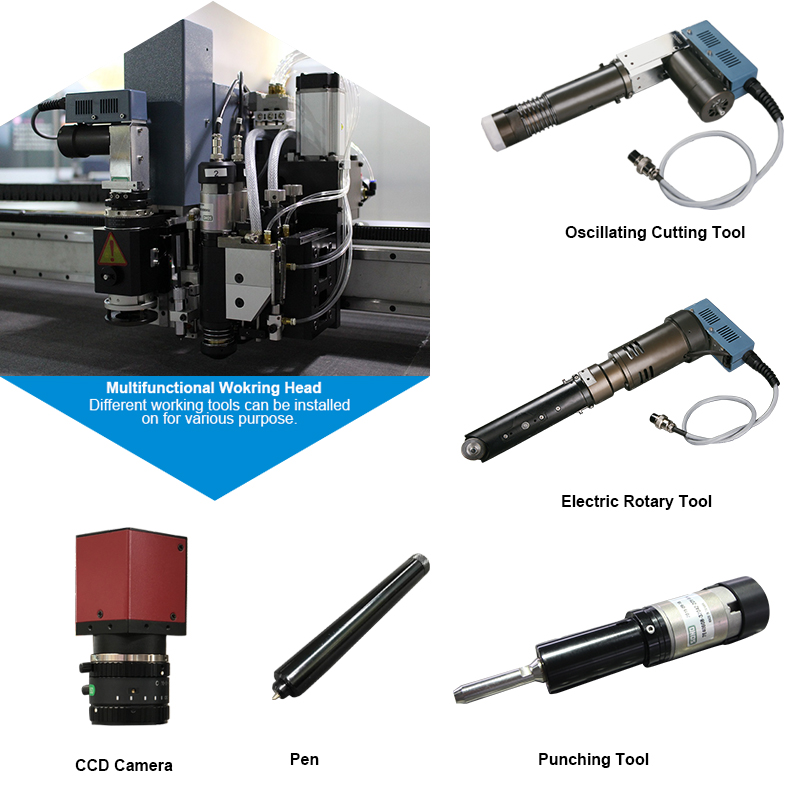 Main Steps of Leather Cutting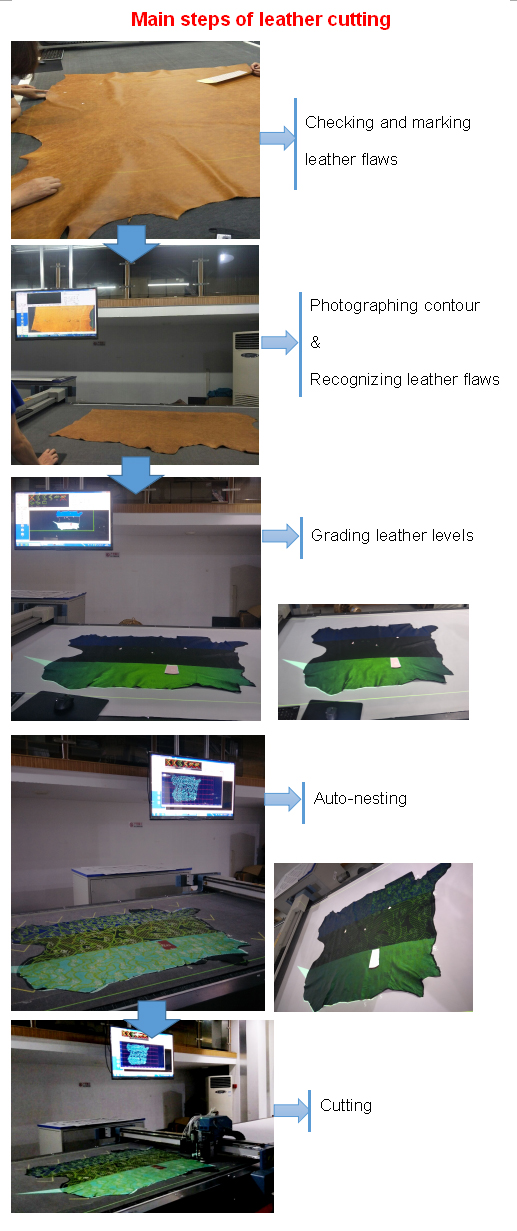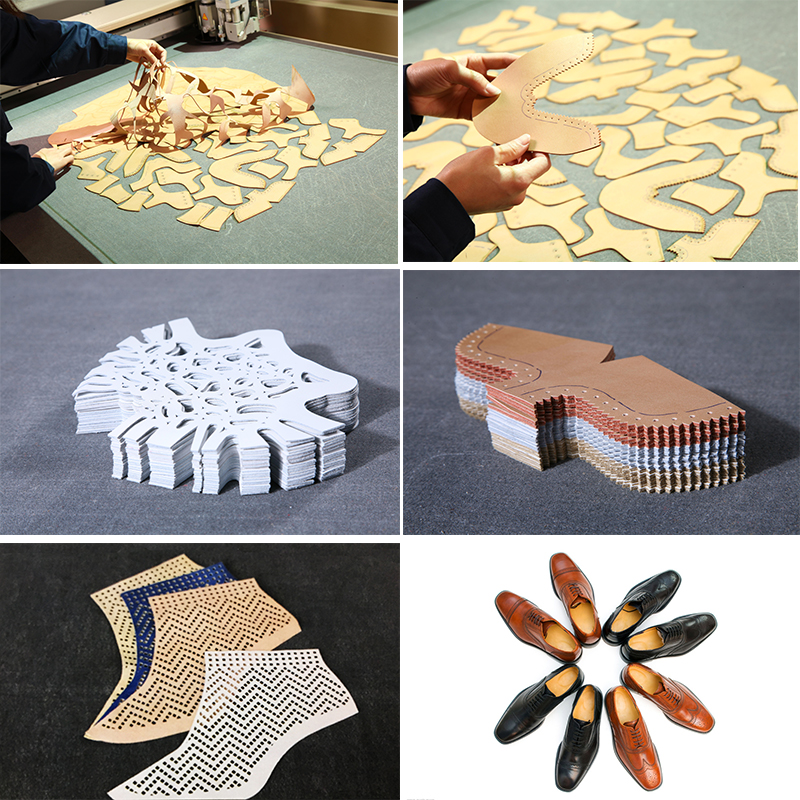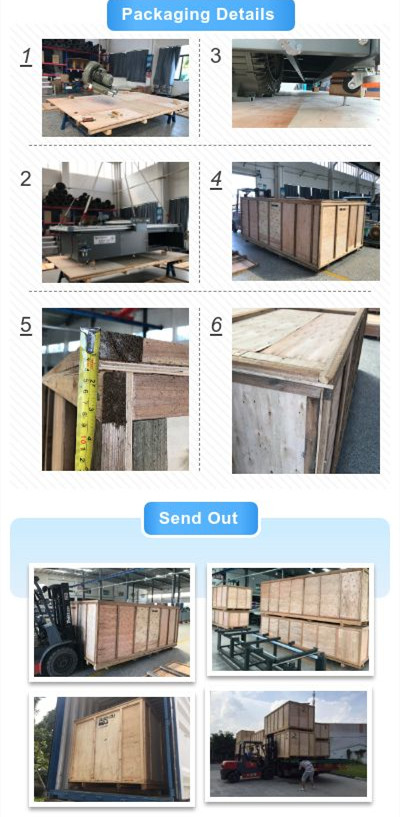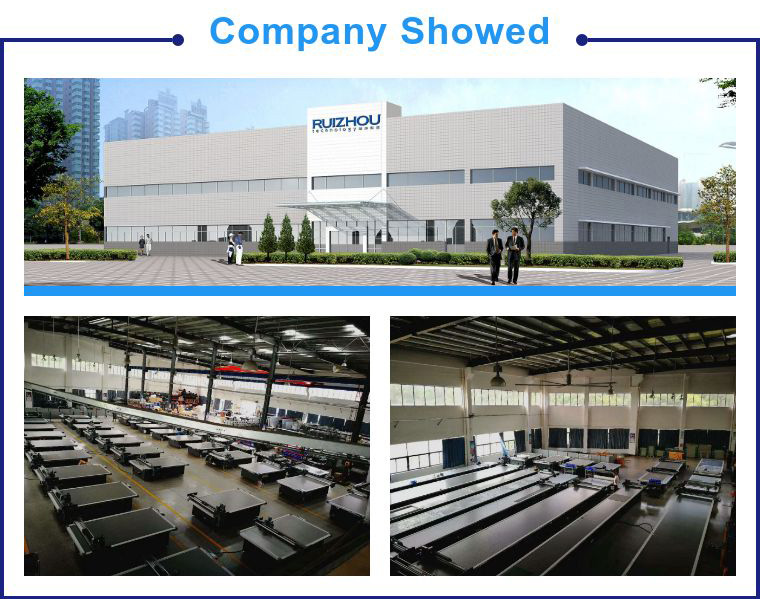 Guarantee Period:
* One year warranty against delivery
Spare Parts:
* All spare parts are available whenever needed.
Training:
* We provide one free operation training for our products in our office.
On the Spot Service:
* On the spot can be considered and arranged.
General Timeliness:
* Respond within 24 hours.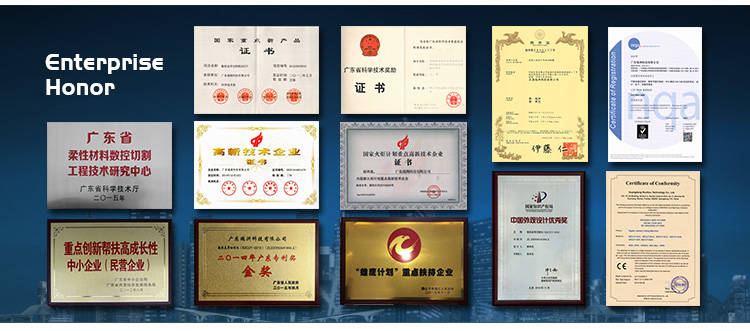 CE, ISO9001 certified,
Design patent certifications,
Utility model patent certifications,
Software copyright certifications.
TOP 10 Footware Machinery Enterprise,
TOP 10 Innovative Enterprise,
CTP(China Torch Plan) Key New High Technology Enterprise.
etc.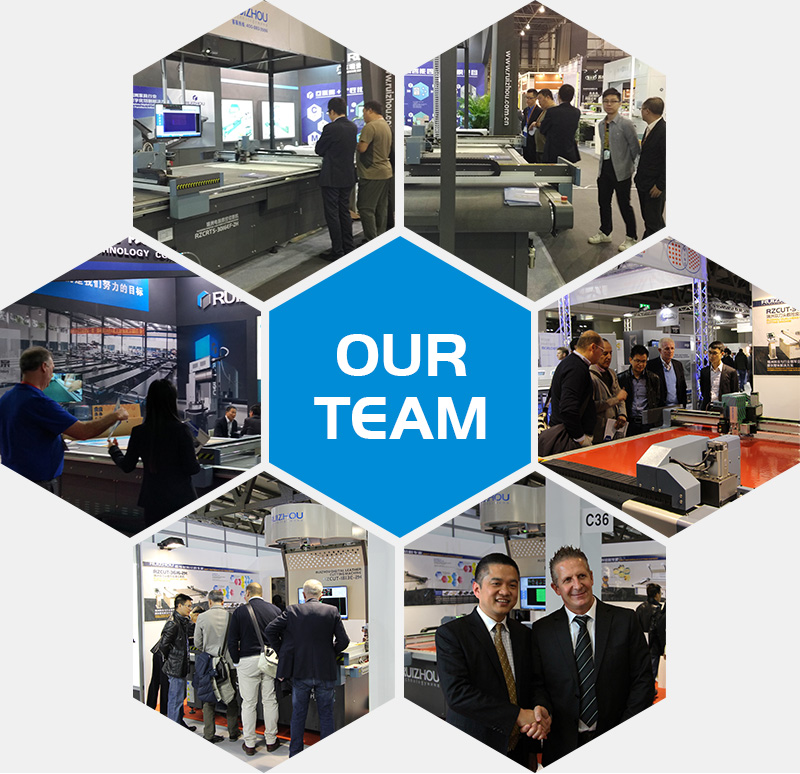 Q1. When RUIZHOU is founded ?
A1. RUIZHOU is founded in 1995, we have more than 25 years experience for cnc cutting machine. Our Boss Mr. Guo is in this industry since 1990. GUANDDONG RUIZHOU TECHNOLOGY CO., LTD. Is registered in 2004, as a new image to be in CNC Cutting Machine industry.
Q2. What is the delivery time?
A2. It is flexible, when luckily there is stock or newly improved models or produced for exhibitions worldwide, you can get it very soon.
1> Normally, our delivery lead time is around 15 to 25 days for main cutting machine in standard.
2> If change some settings, or several sets orders to form production line, lead time is about 25-35 days.
3> For some special request or solution, we will communicate with production dept. firstly before we confirm delivery time to you.
We hope you catch time to order in advance, not in a hurry, so we can have more time to debug strictly in factory for you.
Q3. What's the warranty ?
A3. The warranty is 1 year, but not including the easy-worn spare parts, such as blade, mat, etc. To tell you honestly, during these years, we have been improved a lot for durability of machine from frame to function, many old clients reorder new RUIZHOU machines with old machines running normally even after 6 to 10 years! You can enjoy whole lift maintenance and technical consultant, support!
Q4. What's your advantage ?
A4. 1> We are professional in cnc cutting machine more than 25 years experience, the stability and service is worth your trust;
2> Some of our technician with more than 15 years experience, some of them can speak English fluently;
3> all the machine will be tested final checked before shipping to ensure the stability, and we send video to you for confirmation.
Q5. What is configuration of your equipments?
A5. 90% of our electrical components are originally imported, in order to make sure the service life of machine and stability. The configuration detail shall be shown in our quotation. All the configuration is set more reasonably after all these years' practical experience.
Ruizhou Technology has more than 25 years of experience in CNC cutting technology. In the past 25 years,
we have focused on researching and developing CNC knife cutting machines and related CAD software.